Expert and Professional Commercial Pest Control
It's vital that your commercial property remains safe, sanitary, and free from pests. At Pest Services Company in DC, we've been protecting commercial facilities from pest infestation for more than three decades — we've got you covered to say the least!
Partner with us today!
Secure your commercial facility with pest control services that include:
Tailored extermination approaches
Guaranteed pest control and mitigation
Thorough pest inspections — interior and exterior
Premium pest-control packages
Trustworthy and dependable technicians
Ongoing training for service providers
Commercial Solutions
Don't let bugs ruin your business!
As a commercial property owner, it's crucial that you're diligent when it comes to pest control — bugs can hide and go unnoticed quite easily, which is even more reason to invest in a premium pest control package!
Learn about how we can keep your commercial property pest-free!
Pest control is our business, it shouldn't be yours!
Being in the pest control industry spanning three decades, we have the knowledge, skills, and experience to care for your commercial business. From monthly inspection plans to ongoing prevention and education, we'll keep your business free from pests!
Safeguard Your Business
Any signs of pests can be damaging to your business or your property's reputation, and this can be extremely difficult to recover from.
The best practice when it comes to commercial pest control is always prevention — stay ahead of all the spiders, mice, termites, and other pests.
When you collaborate with us, we'll tour your facility and assess the property, noting concerns or areas of vulnerability. We can then work to develop a plan in keeping your business safe and healthy.
Stay Protected with Tailored Commercial Pest Control Services
All businesses are different and we understand this, which is why we offer tailored commercial pest control services.
One business might be close to a water source (which termites love) or in a shopping area surrounded by restaurants that attract wildlife, including mice and raccoons. Because each situation and location is unique, we can provide an exact pest control package that meets the needs of your business.
Pest Prevention and Education
Not only do we guarantee our services, but pest prevention is always the goal! We'll evaluate the exterior and seal any cracks or crevices, while providing you with the best information to help keep them away.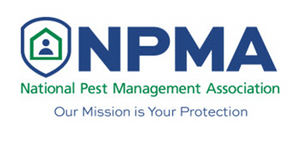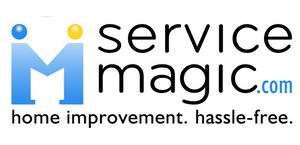 Our Service Area
Serving all of Washington, DC
Maryland Pest Control in Montgomery County MD
Aspen Hill
Bethesda
Chevy Chase
Colesville
Gaithersburg
Germantown
Kensington
Laytonsville
Leisure World
Montgomery Village
Olney
Rockville
Sandy Spring
Silver Spring
Takoma Park
University Park
Wheaton Woodmoor
Potomac
Maryland Pest Control in PG County MD
Adelphi
Beltsville
Bladensburg
Bowie
Brentwood
Capitol Heights
Cheverly
College Park
Ft Washington
Forestville
Glenn Dale
Greenbelt
Hyattsville
Lanham
Langly Park
Landover
Laurel
Mount Rainier
Mitchellville
Riverdale
Seabrook
Springdale
Suitland
Upper Marlboro
Maryland Pest Control in Howard County MD
Annapolis Junction
Columbia
Ellicott City
Elkridge
Laurel
Hanover
Jessup
Maryland Pest Control in Anne Arundel County MD
Crofton
Crownsville
Davidsonville
Fort Meade
Glen Burnie
Odenton
Maryland Pest Control in St. Charles County MD
Indian Head
La Plata
Waldorf
Virginia Pest Control in Northern Virgina
Annandale
Alexandria
Arlington
McLean
Mount Vernon
Springfield
Tyson Corner